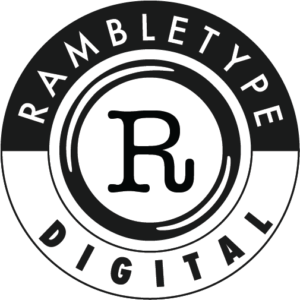 Donate Online
Use our online portal to submit your donation. You will be directed to a 3rd party website.
All donations are Tax Deductible
Donate by Mail or Phone
You may mail your check to the following address:
Central Virginia Housing
2300 Charles St.
Fredericksburg, VA 22401
or call us at 540-604-9943
Our hours are:
Monday – Thursday: 7:30am-4:30pm
Friday 7:30 – 1:00

Other ways to support housing
---
Donate a Property
Advantages of donating a property to Central Virginia Housing
Benefit from a tax deduction equal to the value of your home
Provide permanent and affordable housing to low-income families
No Cost. Simple Process. Maximum Tax Deduction
Inherited Homes

Avoid the hassle of maintaining or selling an inherited property
Save on capital gains tax while supporting a great Mission
Investment Homes
When an investment doesn't work out, Central Virginia Housing can facilitate a quick, smooth transfer, while removing the headache & stress that comes along with it.
Materials and In-kind Services Donations Accepted
All donations are tax deductible. We will be happy to provide you with donations form for tax purposes. If you intend to use the form for tax purposes, please itemize your items prior to bringing them.
You will be asked to list all items on your donation receipt or attach a list. You must also know the dollar value of the items donated, we cannot place a dollar value on the form.
What tax benefits will I receive by donating a property to Central Virginia Housing, a 501c(3) Nonprofit?
As a general rule, you can claim the FULL appraised value of the donated home. Consult your tax advisor for details.
What does Central Virginia Housing do with the donated homes?
Our primary mission is to provide affordable housing at below market rental rates.
We assess each property, and based on the condition and other factors, our goal is to maintain and add to our affordable housing rental portfolio.
How long does the process to donate a house take?
If all papers are in order, and the title is clear of any issues, the process typically takes between 3-6 weeks.
Will you accept a house that has a lien or mortgage?
Sometimes. Every house needs to be evaluated separately.
Fill out the Contact Us form at the bottom of this page and we will get back to you within 1 business day.
Can you take a house that needs repairs or that couldn't sell?
Yes, we accept home donations that couldn't sell as well as houses in less-than-ideal condition.
Will you take a house with a tenant living in it?
Yes we can, though we'll need info on the tenant to proceed.
Let's discuss if donating a property is the right option for you.
Carl G Bardy
540-604-9943 Ext 212#
Executive Director
Central Virginia Housing
WE'LL CONTACT YOU WITHIN 1 BUSINESS DAY.